Marketplace新闻室
了解Zoho Marketplace的各种活动。随时了解发布的新版本、论坛帖子、社交媒体帖子和最新公告。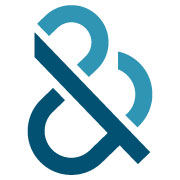 Dun and Bradstreet for Zoho CRM
Dun & Bradstreet lets you store information about your business contacts effectively. With ...
Vonage SMS For Zoho CRM
Connect with your customers around the world using Vonage SMS for Zoho CRM. Send predefine ...
Zoho CRM 2 Google Drive
With the Google Drive extension you can choose the desired location, which will accommodat ...
QuickBooks Extension for Zoho CRM
The Zoho CRM-QuickBooks integration helps you focus on business development as the extensi ...
ZE Logger for Zoho CRM
We use ZE Logger for logging our automations on Zoho CRM. It's very useful for tracking automations that have run in the past and it's great being notified ...
Zoho Meeting for Zoho Mail
Excellent tool, I really liked the free version and I will subscribe to the paid version.